GLI Kigoma (Tanzania)
The Kigoma's GLI is a project that started off in 2015 in collaboration with Spanish and Tanzanian Red Cross. This initiative aims to reduce health inequities that particularly affect rural people, providing access to primary health care in remote areas. The project goals are: improving infrastructures in two rural health centers and one district hospital, provision of laboratory equipment and training of local staff.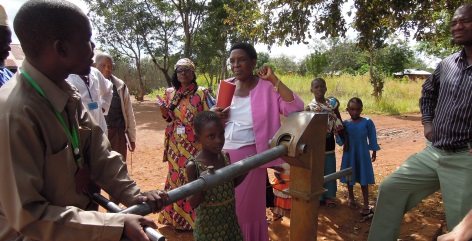 Tanzania has a population of 51.822.600 people. Currently its mortality rate is set at 7.18%, with an infant mortality rate of 43.7 deaths per 1.000 births and a maternal mortality rate of 410 deaths of women in childbirth per 100.000 births. The per capita income amounts to 600$ year. However, there are important differences between people living in cities and the people who live in rural areas where there is poor access to sanitation.

Probitas, in collaboration with the Spanish Red Cross and the Tanzanian Red Cross, aims to strengthen the capacities of rural health centers, decentralizing medical care in order to closer their remote areas. A district hospital will also be strengthened. The laboratories will focus their activity on Malaria's diagnostic, as it's an endemic area, but they will also treat other prevalent diseases in the area.
Project Phases
During the first phase, on June 2015, it was made a situation analysis "needs assessment" and it was stablished a list of necessities to carry out the GLI Project. It was determined that:
It was necessary to strengthen the capacities of three laboratories: 2 rural health centers and one district hospital.
It was necessary to improve the infrastructure of: mains, water and waste management.
It was necessary to provide laboratory equipment.
There was a necessity for training the local staff training, with the aim of being self-management with the laboratories.
We had to work with the communities in the area to decentralize the health network, with the aim of cover rural and remote áreas.
In the next phases, the infrastructure was improved, equipment and reagents purchased for laboratories, and laboratory staff trained in hematology, microbiology and laboratory management.

The project was also extended to a further 3 health centers, improving their infrastructure and providing them with equipment. A total of 5 health centers and one district hospital have benefited from the project.

The volume of analyses performed by the laboratories since the program was launched has increased significantly, as has the availability of high-quality diagnostic services in the region, now covering a large portion of the population that previously had no access.