Donation of Medication for the Communually-Managed Pharmacy at the Vinare Sinare Medical Centre
In 2011 the Probitas Foundation provided funds for the Parish Medical centre of Vinare Sirare, managed by the Ursuline Sisters, to aid the financial deficit of their communually-managed pharmacy as the beneficiaries of the dispensary, 70% of whom are indigenous, have very limited resources.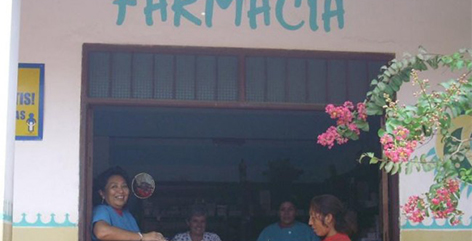 An initial delivery of 700 kilos of medication was sent to Bolivia by Selati, the Jesuit maritime shipping company. The second one, of 677.26 kilos, was transported by plane. Passing through customs was complicated and a great deal of paperwork had to be completed before the material reached its final destination.
The pharmaceutical products, that finally arrived in perfect condition, included, amongst others, daily medication for 50 patients with deforming rheumatoid arthritis and medication for a group of epileptic patients.
The centre also carried out the programme Growth and Development for the province's health network which supervises the recuperation of 80 children suffering from malnutrition and 28 children with special educational needs who are attended to daily by the Ursuline Sisters.