Development of maternal and neonatal health in Woldiya, Ethiopia
In 2012 the Probitas foundation decided to support a project run by the IPI COOP foundation in Woldiya (Amhara region, Ethiopia) which sets out to work on the key factors with a negative impact on maternal and neonatal health in the area. This project has four components: improving infrastructure, training healthcare personnel, raising awareness in communities and collecting and analyzing data, and is entitled Development of maternal and neonatal health in the North Wollo area. The Probitas foundation is a partner in the project together with UNICEF's Integrated Family Health Program (IFHP) and the Ethiopian health ministry.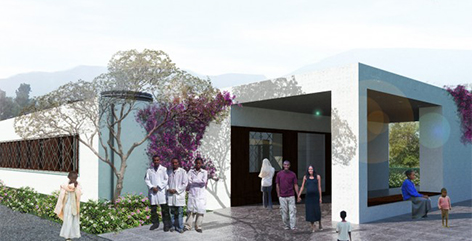 The morbidity and mortality rates among mothers and newborns in Ethiopia are among the highest in the world. 470 out of 100,000 women die of complications in pregnancy or childbirth (compared to 6 per 100,000 in Spain), while 35 of every 1,000 children die, while in Spain the figure is only 6.
Adequate medical care during childbirth and in the week following it would prevent the majority of these deaths. However, less than 5% of births in Woldiya are attended by healthcare professionals due to the extreme fragility of the health system and the fact that 90% of the population lives in rural areas.
Through implementation in coordination with various bodies, the project is planned to include the following measures:
Construction of a maternity Ward at the general hospital in Woldiya and a "waiting house" where women from rural areas in their third trimester can be hosted in order to lower the maternal mortality rate
Providing adequate care for newborn babies in order to lower the neonatal mortality rate
Training of local staff in obstetric and neonatal emergency protocols
Raising awareness of the importance of receiving care during pregnancy, delivery and post-delivery
Establishment of a system to monitor the morbidity and mortality rates in the region