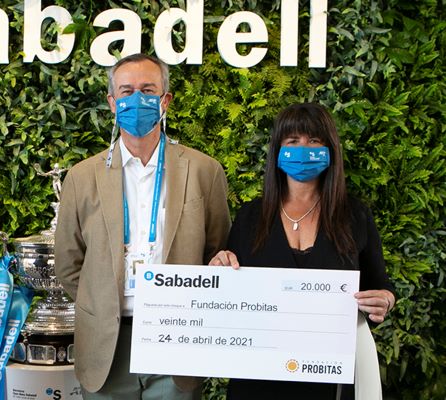 Aces Solidarios donates €20,000 to the Twin Families project
Banc Sabadell's solidarity initiative has taken place within the framework of the Barcelona Open Banc Sabadell - 68 Torneo de Godó

Probitas Foundation will use the donation to cover 68 canteen grants for vulnerable children for an entire school year.
Probitas Foundation has been chosen, together with the Hospital Germans Trias i Pujol, by Banc Sabadell as a beneficiary of the current edition of Aces Solidarios, an initiative in which the bank donates 50 euros for every sack point that players score during the Barcelona Open Banc Sabadell - Trofeo Conde Godó. In this edition, the initiative has focused on collaborating with projects related to the impact of Covid-19.
Banc Sabadell's final donation to the Probitas Foundation in this 68th edition of the tournament was 20,000 euros, which the organisation will use to guarantee 68 canteen grants for children at social risk throughout the school year through the Twin Families initiative and the RAI programme (Child Nutrition Support Program).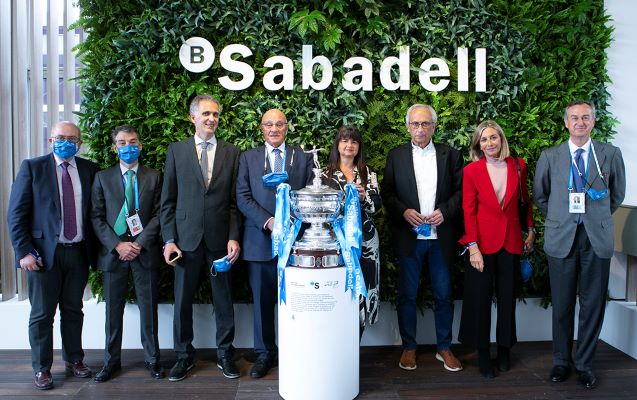 Nuria Martín, patron of Probitas Foundation, and Marta Segú, managing director of the organisation, represented the foundation at the presentation and award ceremony, the first of which was led by Josep Oliu, president of Banc Sabadell. In this context, Segú insisted that "child poverty, due to Covid-19, has increased dramatically". "I hope that, thanks to this help and awareness-raising by Banc Sabadell, other companies and entities will also join in to make society aware that we are at a time when the pandemic has left people highly vulnerable and there will be even more people suffering from the negative social impact of this pandemic. Child poverty is a struggle for all of us and we all have to work together to tackle it", added the managing director of the foundation.
Subscribe to our newsletter